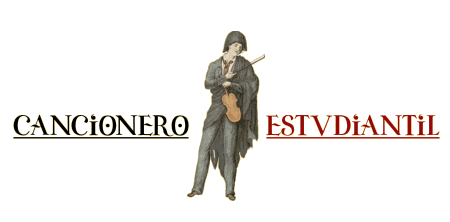 Some are gaming

Letra:
Música:
Estilo:
País: Reino Unido
Revisión: Libro 1907
Actualización: Jerome S. Arkenberg / Prof. Arkenberg
_______

Some are gaming, some are drinking,
Some are living without thinking;
And of those who make the racket,
Some are stripped of coat and jacket;
Some get clothes of finer feather,
Some are cleaned out altogether;
No one there dreads death's invasion,
But all drink in emulation.
_______
Nota: Con frecuencia la tradición oral hace que la versión más popular de una letra difiera de la creación original. Nuestro labor se centra en dar a conocer las letras tal y como fueron escritas por sus autores.
Este cancionero contiene únicamente obras que forman parte de la colección del Museo. Si desea conocer a fondo el repertorio estudiantil, le recomendamos el excepcional libro de Antonio Luís Morán Saus y José Manuel García Lagos titulado: «Cancionero de Estudiantes de la Tuna. El cantar estudiantil de la edad Media al siglo XX».